SAE Penn Delta has been a leader in student life since its inception at Gettysburg College in 1883. As the first SAE chapter north of the Mason Dixon Line, one can imagine the responsibility the first members had during those tumultuous post-civil war times.
215 total chapters + 15 colonies = 230 total groups
Approximately 13,500 undergraduate/collegiate members
The average chapter size is 60 men.
Sigma Alpha Epsilon has initiated more than 336,000 men since our founding in 1856.
More than 28,500 collegiate brothers have graduated from our annual John O. Moseley Leadership School.
There are approximately 200,000 living alumni in the Fraternity.
The average colony size is 34 men.
In the beginning...
Under the General Corporation Act of April 29, 1874, the corporation was originally incorporated under the following name: The Pennsylvania Delta Corporation of the Sigma Alpha Epsilon Fraternity by decree of the Court of the Common Pleas of Adams County Pennsylvania entered on January 21, 1911.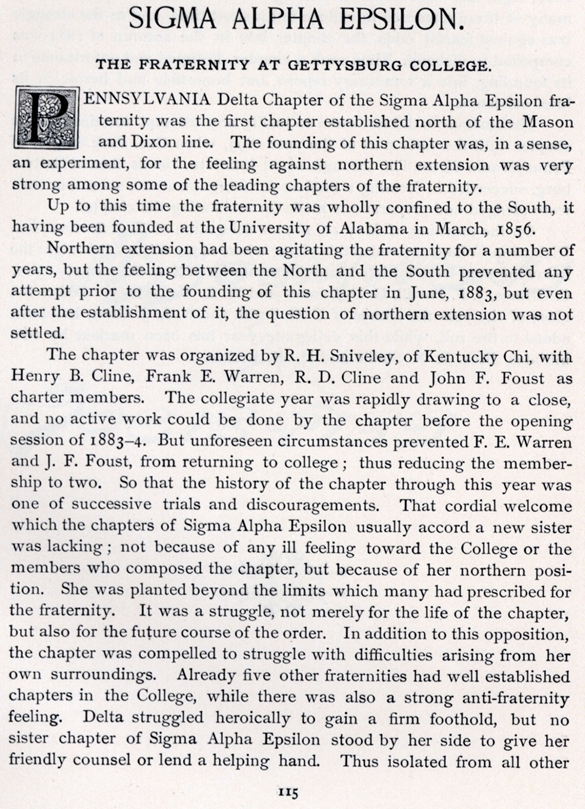 Source:  SAE Phoenix (courtesy of Bro. Bob Sickel '57)